Meet the Group!
---
Post-Doctoral Fellows
Leigh Loots
Born and raised in Cape Town, South Africa. She completed her PhD in 2012 at Stellenbosch University in South Africa under the guidance of Prof. Leonard J. Barbour with research focused on the Supramolecular Chemistry of Metallocyclic Architectures. She went on to do a postdoc at the same university with Prof. Delia Haynes and Dr Tanya Le Roex looking into Ionic Supramolecular Materials as Novel Hosts. This was followed by a short stint at the University of Cape Town working with Profs Mino Caira and Kelly Chibale researching the Supramolecular Beneficiation of Potential Drug Candidates. Loves puzzles of all shapes and forms, enjoys good food with good company, reading, swimming and dabbles in crafting.
Email:
Dayaker Gandrath
Dayaker Gandrath was born and raised in Warangal, India. He received his PhD with Dr. P. Radha Krishna in 2010 from the Indian Institute of Chemical Technology, Hyderabad, India. He joined the University of Rennes1, France, as a postdoctoral fellow with Prof. F. Mongin, developing synergetic bimetallic ATE combinations for applications in synthesis, and then moved to faculty de pharmacy, University of Montpellier1, France. In June 2015 he joined in Friscic group at McGill University as a Postdoctoral researcher. His research field involves C-H bond functionalization of aromatics, synthesis of bioactive natural products, mechanochemical methods for the synthesis of aroma compounds and development of C-C and C-N coupling reactions by mechanochemical synthesis in greener way.
Email:
Athanassios Katsenis
Athanassios orginally joined our group as a graduate research trainee in 2013. After completing his PhD under Dr. G. Papaefstathiou at National and Kapodistrian University of Athens, he returned to our group as a post-doctoral fellow. His work is currently focused on the mechanochemical synthesis of metal organic frameworks, and the synthesis of new types of metal organic frameworks.
Email:
---
PhD Students
Cristina Mottillo
Born and raised in Montreal, Cristina completed a B.Sc. at McGill in Chemistry in 2011, during which she worked as an undergrad in the labs of Dr. Ralf Schirrmacher, Dr. David Thomas, and Dr. Ashok Kakkar. She began working on her PhD in the Friscic Group in September 2011, where she works on developing accelerated ageing and mechanochemistry for the solid-state synthesis of zeolitic imidazolate frameworks (ZIFs). Meanwhile, she is optimizing these methods for the synthesis of fluorescent ZIFs, iron nanoparticles, and large scale production of ZIFs. She enjoys skiing, skating, reading, and salsa dancing in her spare time, and is an avid movie buff.
Email:
Neil A. Macdonald
Originally from Nova Scotia, Neil completed a B.Sc. in chemisty at Mount Allison University in New Brunswick. Neil is joint appointed with Dr. Ian Butler and his research focuses on investigating mechanochemical and solvent free organometallic transformations.
Email: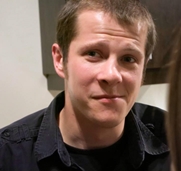 Igor Huskic
Igor is a PhD student hailing from a small town in Bosnia. He did his B.Sc. and M.Sc. at the University of Zagreb, Croatia under the supervision of Dr. Sc. Vladislav Tomisic. His research interests lie mainly in the field of solid state chemistry and crystallography. His current project involves the separation of metal oxides by ageing reactions. In his spare time he likes to read, bike, hike and annoy people.
Email:
Patrick Julien

Patrick was raised in Fort Collins, Colorado. He returned to his Canadian roots with a B.Sc. in Honours Chemistry with a Political Science minor from McGill University and graduated in 2013. After working for Pr. Friscic for over a year as an undergraduate, Patrick decided to continue his research with a PhD. He is currently working on solid state syntheses of metal organic frameworks and organometallics as well as developing advanced undergraduate laboratory experiments. He loves spending time outdoors camping, hiking, or skiing when not catching up with friends over a cold pint.
Email: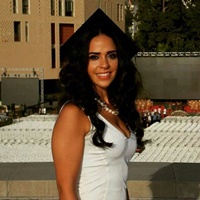 Ghada Ayoub
Ghada was born and raised in Lebanon. She obtained her B.S from the Lebanese University in 2011 then completed her Master's degree with a speciality in the analytical and environmental Chemistry in 2014 at the American University of Beirut. She is currently a PhD candidate in the Friscic Group working on the synthesis of new salts and co-crystals of the active pharmaceutical ingredients "cimetidine" and "chlorhexidine" as well as on solid state synthesis of zeolitic imidazolate frameworks (ZIFs) using mechanochemistry.
Email:
---
Masters Students
Martin Glavinovic

Martin is a M.Sc. student, born and raised in Montreal. He obtained his B.Sc. at McGill University with a major in honours Chemistry and a minor in interdisciplinary life sciences. Currently his projects involve synthesizing bis-semiquinone Zinc metal organic frameworks and studying their magnetic properties. In his spare time he enjoys food, coffee, camping, biking and card/board games.
Email:
Christopher Nickels
Christopher is currently completing a M.Sc. in honours chemistry. Christopher began his research with Professor Friscic in his first year at McGill while pursuing a B.Sc. Since then he has spent most of his time exploring the properties of the Diels Alder reaction in the solid state. Christopher's current work is focused in designing, fabricating, and testing novel experimental setups for our group.
Jan Christopherson
Born in Germany and raised in England, Jan received his BSc in Honors Chemistry with a minor in Computer Science from McGill in 2015. His honours project involved the synthesis of novel MOFs based on BINOL ligands, and the writing of software for in-situ monitoring. He is currently co-supervised with Dr. Christopher Barrett , and examines the solid-state properties of azo-benzene derivatives. In his spare time he enjoys climbing, lifting and throwing a football around in the Montreal sunshine.
---
Research Assistants
Louis Do
Louis is originally from the suburbs of Boston, MA. He got his first taste of chemistry when he used a gummy bear to make fireworks in junior high and plated a penny with zinc in high school. His love for chemistry and a need for a change of scenery drove him to come to McGill where he graduated with a B.Sc in Chemistry and Pharmacology. He originally worked in (bio)chemical kinetics of nanomaterials but quickly realized that he enjoyed making the nanomaterials more. This led him to join the Friscic group. Currently, he is working on synthesizing nickel metal-organic materials by accelerated ageing and solvent-free/solid-state olefin metathesis. When he not in the lab shaking up something awesome with nickel, olefins, or ruthenium, he is probably playing chess, reading, planning his next (bow)fishing trip, or trying to learn a new language.
Email:
---
Undergraduate Students
---
Joint Project Members
Huizhi Bao
Huizhi is a post-doctoral researcher jointly appointed to the Friscic and Moores Group who is investigating the mechanochemical synthesis of nanoparticles.
Oleksandr (Alex) Bushuyev
Alex is a Ph.D. student responsible for our collaboration with the Barrett Group. You can see his work on his page HERE (link).
Viktorija Glembockyte
Viktorija is supervised by Dr. Gonzalo Cosa (link) and is working on fluorescent MOFs.
---
Group Alumni
Post-Doctoral Fellows José Gregorio Hernández
José received his B.Sc. degree in Chemistry from the Universidad Industrial de Santander in 2007 he then obtained his PhD (2012) at the Center of Research and Advanced Study of the National Polytechnic Institute (CINVESTAV) in Mexico where he obtained his PhD (2012) under the supervision of Prof. Eusebio Juaristi. In 2013, he joined Friscic group at McGill University as a Postdoctoral researcher focused on the development of mechanochemistry for organometallic synthesis. He is currently a Research Assistant in the Bolm Group in Aachen, Germany
Email:
Krunoslav Užarevic
Krunoslav was a post-doctoral fellow who worked mainly on solid state synthesis of metal organic frameworks and in-situ monitoring of these transformations. He is currently working as a scientific associate at RBI and Head of Laboratory for Green Chemistry. His contact information can be found HERE (link).
Mathieu Frenette
Mathieu was a post doctoral fellow in the Cosa group and worked on fluorescence in MOFs.He is currently a professor at UQAM in Montreal and can be contacted here.
Vjekoslav Strukil
Vjeko was a post-doctoral fellow who worked mainly on solid state synthesis of pharmaceutically active thioureas. He is currently working at the Ruder Boskovic Institute. His contact information can be found HERE (link).
Masters Students
Feng Qi

Feng received a B.Sc. from Nankai University (China) in 2011 and completed a M.Sc. in the Friscic group focused on solid-state synthesis (accelerated ageing and mechanochemical milling) of metal organic materials and solid-state separation of minerals in 2013.